We place social value at the heart of the way we work. We deliver our services in a way that provides maximum public benefit to the local communities in which we work. Our aim is to provide our clients with social and environmental benefits alongside economic efficiency. Our project team will work with your social value team to improve the economic, social and environmental wellbeing of your area. At our pre-start meeting prior to works commencing and throughout regular Monthly/Quarterly progress meetings through the life of the contract/project we will include Social Value as part of the agenda to ensure we and your representatives are meeting the requirements of the Public Services (Social Value) Act 2012.
We proactively work with our clients to give back to the communities in which we work. Employees are allocated 3 optional paid days leave per annum to volunteer for charitable work and are actively encouraged to do so. Charitable work our employees have taken part in include cleaning up local parks and volunteering services at community centres and homeless shelters. In liaison with your CSR Team, we would propose some of our existing models which have proven successful in other local communities and extend this to your specific region.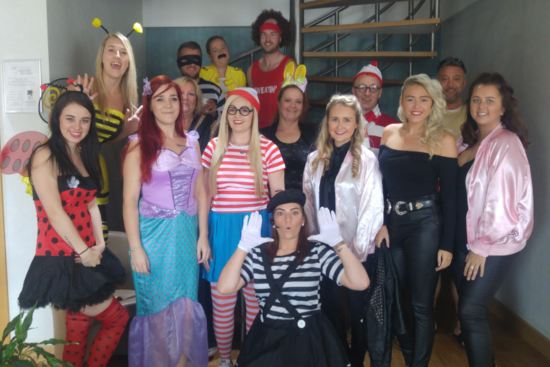 SWISS TREKKING CHALLENGE
Aspect Contracts employees joined a team of 16 individuals to complete the extremely tough Swiss 4000ers ice-trekking challenge, completing 5 summits over 4,000 metres within 5 days in the Swiss Alps. This Challenge was in aid of The Indee Rose Trust, currently raising in excess of £60,000 and climbing!